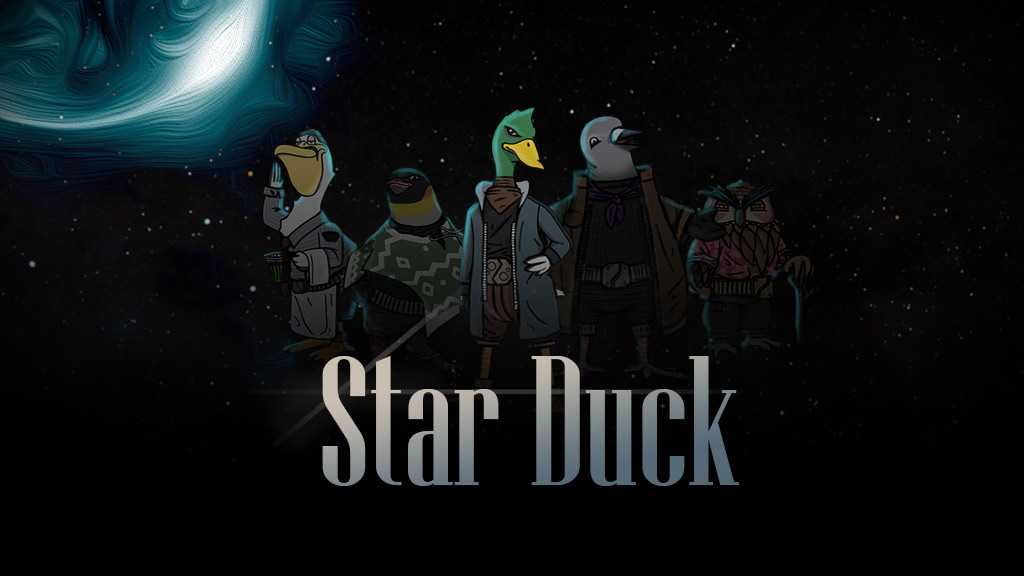 Star Duck
A downloadable game for Windows

Mars Pterasaur has unleashed his attack on the entire Volans Galaxy. The galaxy faces extinction unless its defenses can push back and vanquish Mars and his army. Francis Cardinal, General of the Volans Galaxy Space Armada, will send everything at his disposal to put and end to the invasion.
Leading the retaliation is the famous 'Star Duck' team. Led by Duck LeCloud, this team has seen many battles and saved many lives during their legacy. With their biggest threat looming over the galaxy, they're ready to engage, holding nothing back.
In a universe governed by instincts over morality, take a journey to discover how sincere evil can be.

This game is inspired by a rail shooter we all know and love with our own take on it. Scroll down below and try out the gameplay for yourself.

Fully realized 13 explorable Worlds
Upgradable ships for you and your team
Mini Games with tangible in-game rewards

What can you expect when you download the demo for Star Duck? Well you'll be able check out a small section of the mother ship known as the Grand Mallard.
Once you've had your fill of looking around it's time for the action. Make your way though the available doors, interact the with computer console and begin the mission.

The mission takes place in a section of World 9 which will give you a taste of what's to come.


Come check out the Kickstarter and help us here and Emanate Studios reach the dream goal of bring the world of Star Duck to life.
https://www.kickstarter.com/projects/emanatestudios/star-duck

Install instructions
Unzip and simply open StarDuck.exe or the StarDuck app for Mac.
Comments
Log in with itch.io to leave a comment.
As Usual Gameplay from Z9ZGAMES Channel!!!
With All Thanks to the Creator of the Game!!!